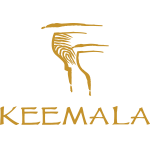 Your shopping cart is empty!
About Keemala
Keemala is nestled well away from the crowds and overlooking Kamala Village and the Andaman Sea. Positioned in the hills and within the lush woodlands, Keemala offers a retreat from every day life and welcomes you in to an enchanting evergreen wonderland.
Keemala is focused on wellness and quality of life. For fun seekers the resort is close enough to Kamala Beach and the liveliness of Patong Beach and all the dynamic action that Phuket has to offer, yet far enough removed to step back and take time to enjoy the tranquil surroundings of the rainforest and a plethora of holistic activities and wholesome cuisine.
Whether you're planning a romantic getaway or simply some 'me time', Keemala offers you a magical and memorable stay in Phuket.