| | |
| --- | --- |
| | Top Destinations |
| | |
| --- | --- |
| | Travel Guides |
| | |
| --- | --- |
| | Travel Tools |

Thailand Meeting Convention Planner and Event Organiser
YourRooms.com has extensive contacts throughout Thailand to help you facilitate your MICE event. Whether you wish to stage a conference in Chiang Mai, require executive transportation in Ayutthaya, wish to run a corporate golf tournament in Hua Hin, go deep-sea fishing near Koh Chang or elephant trekking in Chiang Rai, sailing in beautiful Phang-Nga Bay and scu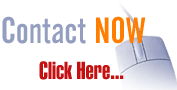 ba diving in the Similans from Khao Lak, YourRooms.com can help you source the very best services.
YourRooms.com can also help you liaise with hotels and tour operators to negotiate the best rates for rooms and services. Let YourRooms.com assist you in planning your MICE event to ensure the widest selection of innovative meeting and incentive travel options and destination management services in all of the following locations:
What is MICE?

When historians look back in years to come and attempt to define the elements that shaped late 20th century business development, they will come to the conclusion that, high on the list - among the obvious stars of computerization and the internet - will be MICE.
Not the furry white variety, that is - for MICE is the acronym for Meetings, Incentives, Conventions and Exhibitions, and this collection of integrally linked business tools has gone from being perceived as disparate "perks of the job" to becoming essential to the market, development and employee well-being of virtually all companies. With the onset of awareness of the importance of the elements behind the acronym, MICE has - since the early to mid-nineties - developed into a burgeoning industry in its own right - and no more so than in Thailand. Here, sleepy fishing villages of just two decades ago have become busy, cosmopolitan tourist centres, and with the arrival of high-end tourism comes the infrastructure to facilitate virtually all of a company's MICE ambitions.
But what exactly do the letters of this acronym mean? And how can they change your life and business?
M is for Meetings

All companies, big or small, hold meetings, whether it's to plan the launch of a product, develop sales strategy, negotiate takeovers or even just to arrange the Christmas party. What makes a MICE meeting so special? Well, a company wouldn't, for instance, drag its staff to Phuket to discuss the arrangement of the stationery cupboard, but it might bring together the heads of its international branch offices to discuss changes to company structure.

At times, it can be useful to step away from the machinery of the company to better understand it - away from the ringing phones and the politics and hurly-burly of day-to-day office life. Taking staff out of the office to have them better concentrate on the minutiae of their jobs has proved not only popular with the staff, but managers are finding that it is returning far more creative and positive results.

Thailand is fortunate to be blessed with many ideal meetings venues, most of which are hotel-based. There is barely a single 4- or 5-star hotel that does not offer a range of facilities ideal for meetings groups. Whatever the size, from just a few to a few dozen - a variety of room sizes, a plethora of facilities and equipment - white-boards, projectors, you name it - and enough tea and coffee to plan the universe upon.
I is for Incentives

Whether its holiday bonuses for the biggest sales of the year, team-building initiatives, or an end of conference extravaganza, incentives cover a broad range, but the general ideal is that the activities undertaken should send staff back to work feeling not only as if the company cares for them, but that it is worth caring for the company.

There are few places better than Thailand to do this, for it offers the opportunity to be truly creative with your incentive planning, and make sure that all those who attend your event will go away with memories that will last a lifetime. From stunning, purpose designed locations like Phuket Fantasea or The Rose Garden, Bangkok, to historic places like the Jim Thompson House and Museum, there are opportunities galore. Then there are the more natural 'attractions' such as a moonlit cruise down the River of Kings in Bangkok, dinner by the ocean in Phuket, with an authentic feel and local specialties on bamboo plates - or how about dinner with perfect table settings and white-gloved waiters, set against a jungle waterfall.

Then there are beautiful Thai dancers picking out delicate motions to traditional music; re-enactments of great battles on elephant-back; a journey on the world famous Eastern and Orient Express. All this and much more is available in Thailand - the only limit is your imagination. For that Gala Night event, or perhaps just a simple excursion, the choice is as wide as the varied nature of this fascinating country.
C is for Conventions, E is for Exhibitions

With Queen Sirikit National Convention Centre, BITEC, Bangkok Convention Centre, and IMPACT all in the country's capital, it would be easy to believe that Bangkok is the only destination for large conferences and exhibitions for visitors. However, with the increasing importance of Thailand as a MICE venue, so the opportunities to explore other areas of this fascinating country grow.

Large convention facilities are also located in Pattaya on the East Coast - with the recent opening of PEACH - and in Khon Kaen in the Northeast. Most major hotels around the country also maintain excellent conference and exhibition facilities. Meanwhile, for pre- or post- event activities the country has some of the most interesting programme possibilities available anywhere, from trekking in the mountainous North, to island hopping in the Gulf of Thailand and the Andaman Sea.

Any professional will know that, however impressive exhibition or convention venues, without top-notch supporting infrastructure and services, the destination is a risk. Here Thailand validates the belief of its long-time supporters, and surprises those who have not kept in touch with development. Today, in every respect, Thailand's venues and supporting services and infrastructure are a match for any other regional alternative.

Whether it is access to state-of-the-art facilities, a post-conference round of golf at an internationally-acclaimed course, or just the confidence in your venue's ability to handle thousands of delegates - somewhere in Thailand is the place to meet for you.
DMC

A Destination Management Company (DMC) is the single most important element of any MICE event - particularly in Thailand. This is a very special kind of tour operator. While Thailand has, quite literally, hundreds of regular tour operators, there are only a small number of DMCs with the skills, the knowledge and the experience necessary to make sure that your event is efficiently managed, effective and - most importantly - memorable.
Most of Thailand's DMCs have years of experience in creating one-of-a-kind events to suit the particular needs of demanding and high-profile clients. They have the connections with specialist local suppliers that mean there will not be a problem should you, for instance, require two hundred palm trees and a troupe of monkeys at short notice.
And, perhaps most importantly, they have the imagination (borne of operating in such a fascinating varied country) to dream up and stage something truly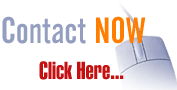 different.
Then there are the practicalities. Not only the organisation of the event, but the logistics surrounding movement of large numbers of people, become less of a burden on an event organiser who uses a local DMC with contacts ranging from local government officials to luxury coach companies. Employing the services of a local DMC will leave you more time to focus on your clients and guests, while you can be sure that what you want is what you will get.

Content © YourRooms.com
Hot Newsletter

Get news and special promotion